Meeting in Delft
by
Amalia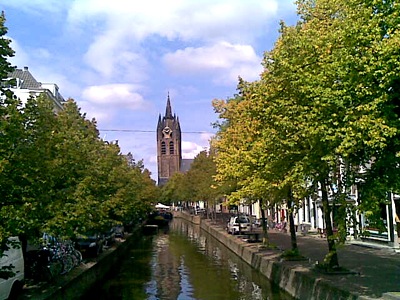 My boss invited me to see his presentation about the NGO he founded. The event was held in Delft and it was presented for the TU Delft students. It was very interesting, I must say. I had been working on developing the website of this organization for few months now, but I hadn't really understood how they did it until today! The organization currently focuses on getting African people out of darkness and at the same time creating jobs for them. The concept is to have a docking station so that lamps and batteries can be recharged at affordable prices. This docking station uses a solar energy to supply the electricity for recharging. It can be set up in different villages (through franchising) and will be run by the local people. I like how you can get profits, help people through creative innovation, and create jobs at the same! It's great! The organization itself is going to expand to other countries and continents in the near future once the first implementation is successful.
After the presentation, I had a meeting with him and few other people to talk about the improvement of the website that we could make. Then there was lunch, of course! Damn, I envied TU Delft students to be honest! They got sandwiches for their lunch! (TU Eindhoven only gave snacks and snacks) The sandwich looked so delicious with many different types of CHEESE. Damn! I couldn't eat because of Ramadhan of course!!! I was thinking, hmm… could I take some of them home?? Hahaha. Oh I wish I could. LOL. But the good news was: my boss would pay for my transport cost to Delft! Yay! 🙂
I went around Delft for half an hour before heading back. I always loved Delft. It's a typical Dutch city. Very medieval. Very "Vermeer". Too bad I didn't bring my camera. I took the pictures with my mobile phone, hence the poor quality.
Before reaching home, I went to Den Bosch to pick up my residence permit! 🙂 My old permit is supposed to expired today. I was almost illegal! Hehehe. Going to Den Bosch without buying a bossche bol was definitely not a cool thing. So I decided to buy some :). Bossche bol is an EXTREMELY DELICIOUS dessert ever made! It's a famous one, only available in Den Bosch. As I'm writing this post, I've been waiting the time when I can eat. Seriously, I can't wait. Haha.