Today was my first day at the headquarter of SWIFT, the company where I work at. The HQ is huge, with a big park inside the complex and small streams. There are different buildings scattered across the complex. They are really beautifully designed. The interior has different themes and design: contemporary, nature, zen, and vintage. I wish I can post the pictures here but I'm not able to due to security reasons.
I love the company's cafetaria! The foods are awesome and healthy. Since it's not halal, I would opt for vegetarian and seafood. There are salad bar too so we can take as many as salad we want. I love it! Most importantly, the price is very cheap! The drinks and coffee are free all day long. Here is what I ate today (6 euros):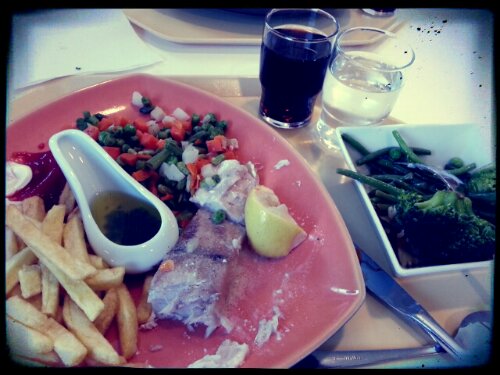 You won't be able to get the same price outside. This sort of meal should cost me more than 10 euros outside.
Alhamdulillah for everything.