My First Free T-Shirt!
by
Amalia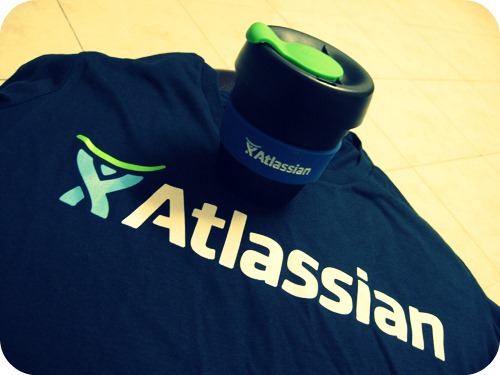 I got my first free t-shirt today at the office. I liked it 🙂 I especially loved the cup. It's really cool!!!
Although I've only been working for a week, I really enjoy working here. I'm still in a training phase, but I love what I have learnt so far. The web applications that they develop are one of the best in the market! (or even the best!) I'm not trying to be bias. It's the fact. LOL.
I also get along with my colleagues really well, especially the team that I am in and the people whom I often have lunch with. The environment around the office is very casual. Very multicultural. Everything is transparent. I feel like I am in my comfort zone. That's a great thing.
I hope I will feel the same way once I finish my training and do my "real job" 🙂