Indonesisch Slang
by
Amalia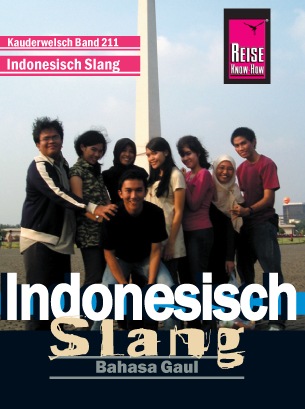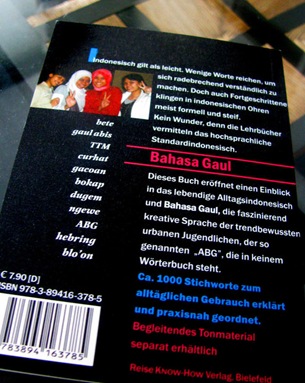 A friend of mine tagged me on Facebook a few days ago. She went to Berlin and found this book which apparently had ME on it. LOL.
So, yes, as you can see, I'm on a cover (and back cover) of a German book, titled Indonesisch Slang: Bahasa Gaul by Bettina David. Published on 2007, this book is all about Indonesian slang. I found it very informative and useful as I learnt quite a lot of new words from this book hahaha. It's a good book!!! The downside is that it's only available in German.
Bettina and I used to comment on each other's blogs back in the days. Since she hid her real name, I used to think that she was an Indonesian. Her blog was written in Indonesian, sometimes using our informal language. Usually, if a foreigner writes or speaks  in Indonesian, you can spot it very easily that he/she isn't a native Indonesian. But Bettina speaks (both formal and informal)Indonesian, just like any Indonesians do! So that's why I was surprised when I discovered that she's a native German!!!
One day, she contacted me, asking me for a permission to use some of my photos published on my online photo gallery. I was honored to be one of the people contacted for this purpose. The picture itself wasn't THAT good. After all, it was taken with my high school friends… long before she contacted me. But this was my first time to be on a cover of a book!!! So it was so cool!