Indonesian & Columbian Dinner
by
Amalia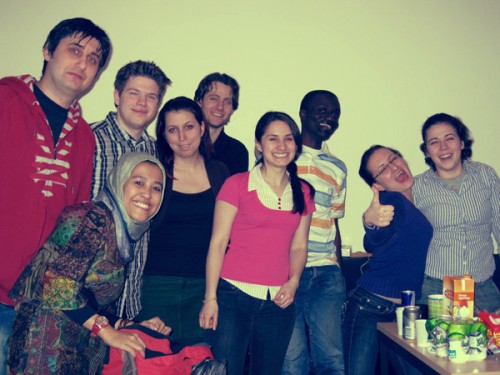 Vanessa and I invited some friends for dinner today at her place. Actually, I wanted to do it at my place, but there are no space to accommodate 10-15 people. So I decided to host dinner together with Vanessa; as both of us haven't get the chance to do that since we first moved to our new place.
I cooked two different dishes. First was an Egyptian macarona bechamel which had become a famous dish among my friends. I've made it several times and friends have come to me to request cooking it 🙂 It is very delicious and I admit that I'm good at making it! Hahaha. That's the only dish that I'm confident about without having the chance of cooking failure! LOL.
The second dish I cooked was ayam kecap which was the easiest recipe I had ever discovered! (And thank you, mbak Ina for publishing the recipe!). The first time I cooked it was a total failure, because apparently I put too much butter in it. But this time I knew how much I had to put and the dish turned out quite good! At least, everyone loved it! And they loved kecap tooo! (I brought a big bottle of it and told them how to eat it with rice hihihi – the Indonesian way!).
Vanessa and I cooked too much foods. We were expecting at least 15 people to show up but many of them cancelled in the last minute. So we ate too much and our stomach was stuffed! Ah, it was great 🙂