Blessed Weekend
by
Amalia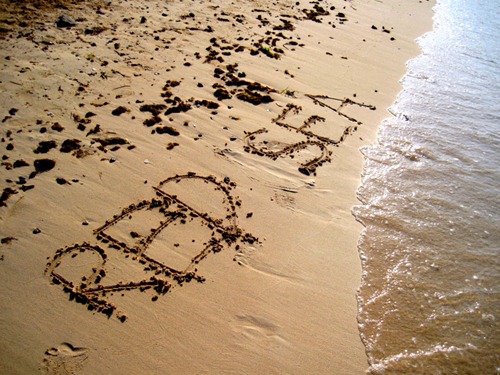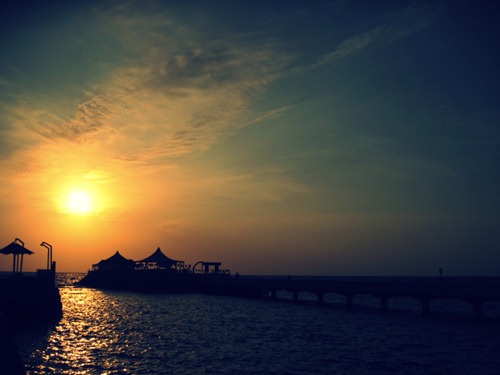 Obhur may not be as beautiful as Indonesian beach, but it is the only place here in Jeddah where we can rent a cottage and enjoy the beach. Most beaches in Jeddah have been used for private residences (thanks to the greedy royal family) and resorts, so they're not open for public (and "free") — which is a pity. You need to pay in order to enjoy the beach.
Most people don't mind paying to stay in a resort, of course. After all, this place is one of the very few places in Saudi Arabia where we can escape from all those restrictions, not only social, but also religious restrictions! The religious police will not go in, so we have our own taste of freedom, which is great :).
Apparently, the Filipino embassy rented the WHOLE resort next to ours for Christmas celebration. We planned to stay there previously, but we were turned away as it was already booked. But we could spot from our resort their Christmas tree. This was the second time in my life I saw a Christmas tree in Saudi Arabia. This was not just any Christmas tree. It's a big one! The biggest one I saw in Saudi Arabia!!! LOL (look how excited I am!). There were even discos, karaoke, and live music. Men and women could mingle freely. I was amazed, but at the same time very pleased :D. I didn't feel like in Saudi Arabia.
Anyway, about my weekend? It was a super great one! I feel so blessed to have my family — all five of us — in one place. We hadn't had a family vacation with a full member for a long time. Alhamdulillah!
Here's a silly picture of me and my siblings: