Postcards From Bangkok & Pittsburgh!
by
Amalia
Yay! I got three postcards today! Two postcards were from a friend of mine, Ikmal, who recently traveled to Bangkok, Thailand. To answer your question on one of the postcards: no, I'm not scared of the picture hahaha.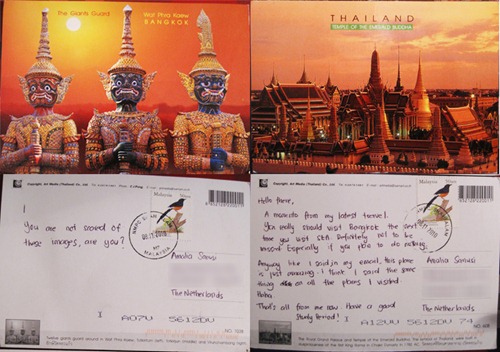 Another one was from Qonita who went to Pittsburgh, Pennsylvania, USA for a conference. She couldn't find a post office over there, so she gave it to me in person instead.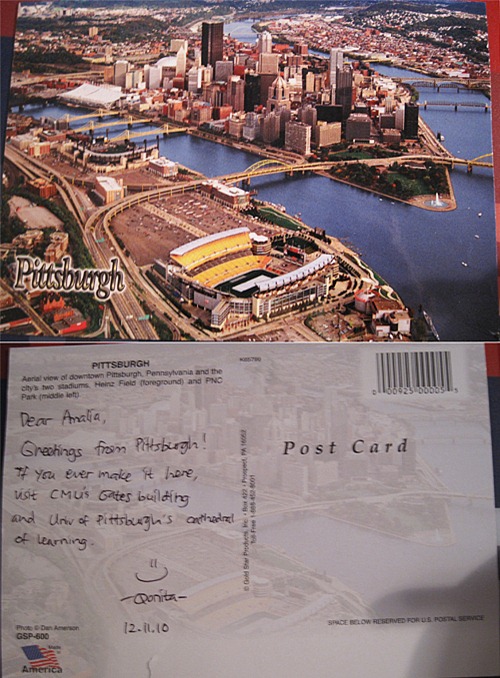 Thanks Ikmal & Qonita for the postcards! 🙂 I'm so happy! My postcard collections are growing! Yay!