The Ticket to Down Under
by
Amalia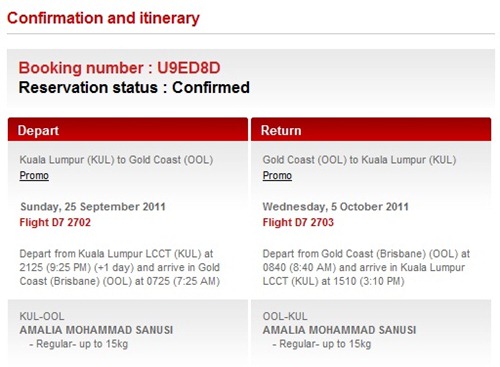 I got it!!! It was on SALE for 140 Euro (600 ringgit) including luggage, LCCT bus ticket, and taxes!
To-Do checklists:
Return ticket to KL. I hope I can get a free one from AirAsia. Planning to stay in KL for few days before or after my trip to OZ, but I need to know my sister's schedule first 🙂
Australian tourist visa. I hope I won't be rejected!!! (It happened to my sister last time)
GRADUATE before August! The most important thing ever!