I had been wanting to go to King Abdullah University of Science & Technology (KAUST) for so long and I was so happy that today I had a chance to go there with my whole family!
It was such a HUGE campus! The moment we stepped in, I was already amazed by its size and the fact that it had its own golf course! Super cool!
Then there was a cozy library with its beautiful view of the Red Sea! The tall structure seen below was actually a lighthouse!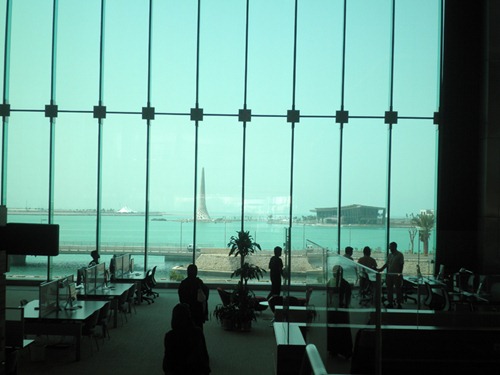 Everything was so new, clean, shiny, and cozy!
Without the help of these Indonesian students who studied at KAUST, we wouldn't be able to visit this campus! Thanks to them, I got to discover a lot of cool things about KAUST. I'll write more about it in my primary blog! Stay tuned! 🙂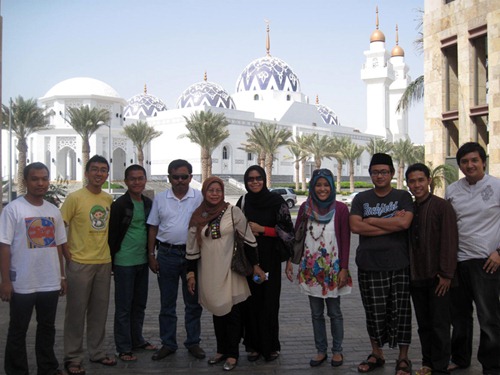 At least, there's something to be grateful about with my flight being delayed! Hehehe.