Sunset
by
Amalia
I've been sitting in the living room since the first day I came here and never realized that I could see the sun disappeared from the sky every single day. It was only today that I actually noticed it, when suddenly I looked out the window and saw the whole sky reddish/orange. It was beautiful.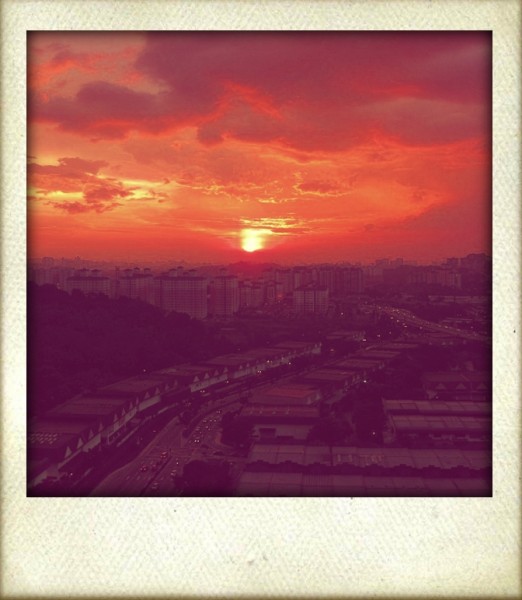 Suddenly, I forgot that the traffic was jammed. I forgot that the noise coming from those busy roads and highways annoyed me so much. My eyes and my mind focused only on one thing. The beautiful sunset.
I know, I really have to stop complaining and start to notice the small things that don't seem to matter, but they surprisingly put a smile in my face :). Thank you, Allah… for always reminding me. You are the One.