I'm on the front page!
by
Amalia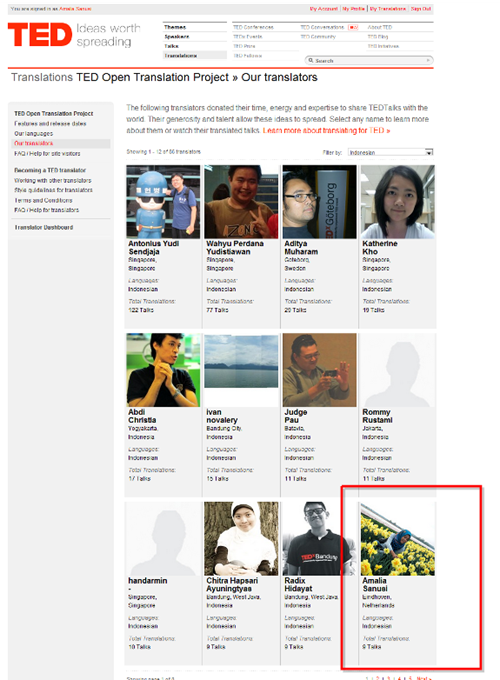 YEAAAAH! I'm on the first page of Indonesian translators on TED! How cool! Hahaha… I would be "kicked out" by someone else if I stopped translating :P.
At least I know how it feels to be on the first page (does it matter?!) hahaha. I'm going to translate more videos if I have free time! TED is the coolest thing ever.