Happy 1st Birthday!
by
Amalia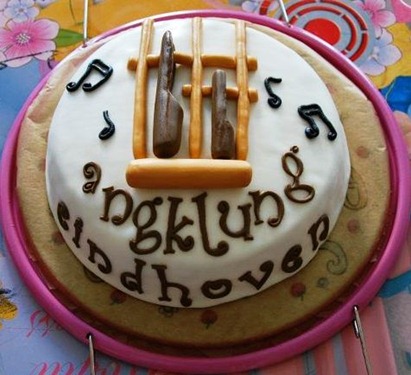 I'm so proud to be part of the family :). It's been a great and an inspiring journey from the beginning. It started off as an ambitious dream with only 18 members and it has grown rapidly with a total of more than 40 members! Impressive!
Today was a celebration of our achievements (and apparently it coincided with the birthday of our director :)). It was also the day when the committee presented their visions and future plans on where this group would be headed. They even planned on recording in a studio!!! How awesome is that?! There were too many plans that they've laid out and it's sad to say that I would not be here next year…
Not to mention: the foods were not to be missed, of course! After all, an Indonesian gathering without the foods were never complete!
Happy 1st birthday, Angklung Eindhoven!