Flashback to the Good Old Days
by
Amalia
After such a tiring day, I found myself looking through the pictures taken when I was in Brisbane, Australia. It was almost three years ago that I finally said farewell. Now I miss it again… I'll come back, one day! 🙂
This is the apartment I shared with Jenn and Mayu, where we lived for 2 years. It was in this living/dining room that we constantly played poker and Big Two until late at night, watched a Korean drama series for two days non-stop, and had dinner with friends. A lot of memories here!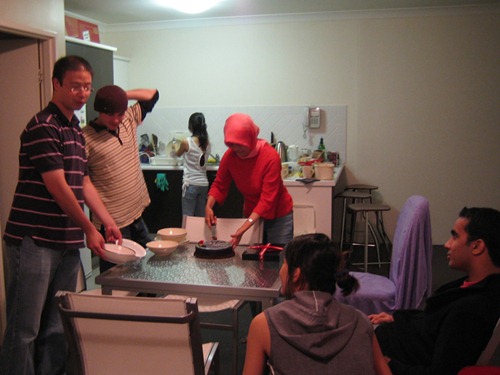 And of course… having a barbie (which is an Aussie slang for BBQ) at our apartment 🙂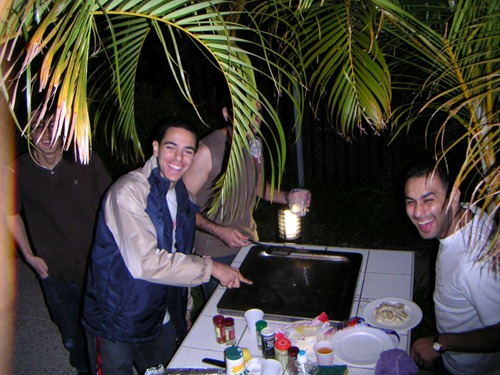 Will and Jenn were posing, just before we watched Miss Saigon. It was the first time for the three of us to watch a musical theater! I love this picture! 😀 Awesome time, great musical 🙂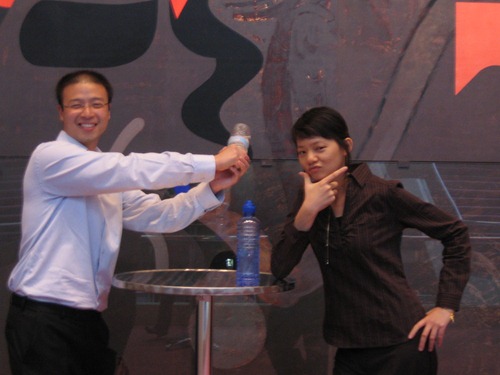 Exploring museums and having an afternoon walk on the banks of Brisbane River in South Bank with my housemates and Mayu's mom. It was such a great weather!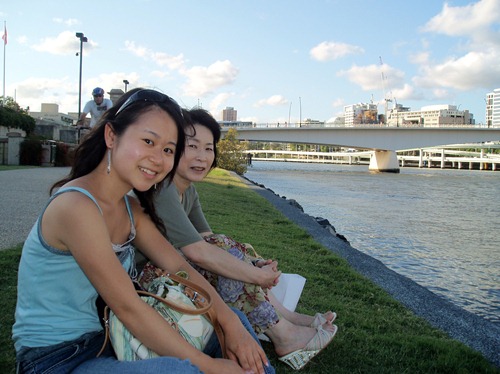 This was taken at my farewell dinner in South Bank. I remember I had this farewell a week BEFORE exams, when I didn't even know whether I would be graduating or not! Hahaha! I had no choice! Good thing that a lot of people showed up. It was one of the best nights!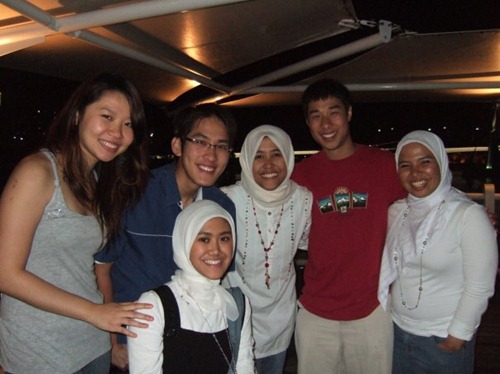 One of the foods that I really miss? Definitely Nando's! Well, true, it's not an Aussie food, but I can't find it in the Netherlands, Saudi Arabia, or even in Indonesia!!! How sad! I have to go all the way to Singapore or Malaysia to eat this! Somebody needs to open a Nando's branch in Jakarta!!! I'm sure we'll love it! and… oh… they really should make an EXTRA EXTRA EXTRA HOT Peri-Peri sauce! Hehehe.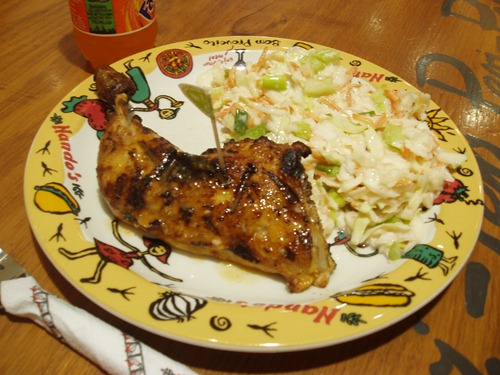 One of my favorite pictures. Singapore, Indonesia, India, Taiwan 🙂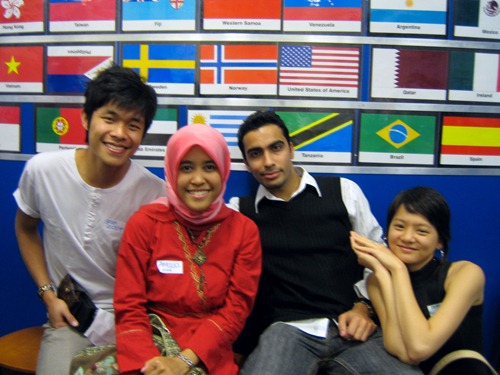 Not to miss, the colorful trees (including the purple Jacaranda) around Brisbane during spring. It's beauuuuuuutifuuuuul! 🙂
Memory is a way of holding onto the things you love, the things you are, the things you never want to lose.
— Kevin Arnold